Are Hamptons Legal Debt Collectors hassling you about an outstanding debt you have? Do you owe money but you cannot afford to pay it back, or is the debt not yours but they are asking you to pay it? They may even be threatening court action against you! If these relate to you, then you might want to keep reading, as this article is just for you!
It's not your fault. Complaints to the Financial Ombudsman have risen this year from 830 to 2,006, so it's safe to say that you're not alone.
Deal with your debt today and feel amazing tomorrow.
Who are Hamptons Legal Debt Collectors?
Hamptons professional services in the UK. The company is registered in the UK and also offers services with regards to family law, immigration and commercial litigation.
Their main activities are collecting on behalf of companies like Lowell, Capital One and O2.
Don't worry, here's what to do!
You could get rid of debt collectors by writing off your debt. I've put together a 4 question debt calculator which will tell you if you're eligible:
Why are Hamptons Legal Debt Collectors contacting you?
If you have never heard of Hamptons Legal Debt Collectors you are probably wondering who they are, and why they are contacting you. You may have heard of debt collection companies before, but never been in contact with any. Debt collection is big business these days, and with so many people facing debt problems, the need for these companies continues to grow. Sometimes debt collectors are separate entities, and other times they are an arm of the company you owe the original debt to.
The way the business model works for debt collection companies, is that they purchase the debt from the original credit company. For instance, a bank or credit card company, for sometimes only 20% of the face value, which means the rest is pure profit, that is, if you pay it back! Unfortunately, there are often not too many morals when it comes to collecting debt. They want the money, and they want it now – and this why they are quite often relentless about getting you to make payments. If they don't, they have purchased the debt for no reason. Ultimately, they have lost money.
Find out if you owe the money
If you don't recognise the debt or you feel that the value of it is extremely over-inflated, then the best advice would be to get some proof of where the debt originated from, and what the charges are. You may find that the value is much higher than you remember, as a result of charges and interest.
You can write to Hamptons Legal Debt Collectors in the first instance, and request that they send you a copy of the original credit agreement. If they refuse, then you are under no obligation to pay this back. You must have proof if you are unsure about where the debt comes from.
Find your best debt solution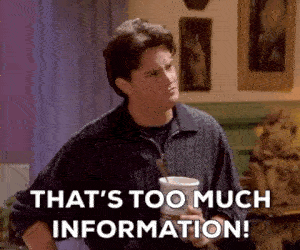 Is all this information starting to feel overwhelming? Don't panic! I've put together a 4 question debt calculator so you can quickly and easily find the best solution for you. Answer the four questions now.
Can pay but don't want to?
If you owe the money, it is your responsibility to make payments. Unfortunately, not wanting to pay the debt is not enough of a reason to refrain from paying it. You should only pay it, though, if it won't leave you in a bad financial situation. For instance, being unable to pay other important expenses and bills. If you don't have the funds to pay it immediately, you can arrange to set up a repayment plan with Hamptons Legal Debt Collectors, or even make a partial payment.
Can debt collectors really affect your life?
No one wants to be constantly chased for money, and if you are in that situation, it can be highly damaging for your mental health and well-being, especially if they are pressurising you to pay, or they are calling you an excessive amount, to the point of harassment. No one wants to be in this situation, and if you are, you are not alone. It is more common than we'd ever like to imagine.
If you are being hassled by Hamptons Legal Debt Collectors, it can affect your whole life. It can lead to distress, depression and in some cases, people have committed suicide over their debt. Debt collectors are ultimately there to make money, and although this is understandable, it should not be at the consequence of other people's mental health. The debt support trust reported that as many as half of people with debt at will contemplate suicide, and a coroner raised concerns over the practice of debt collection agencies, after the suicide of a courier, who was in substantial debt. Of course, you have a responsibility to take care of your debt, but this should never be at the consequence of your own wellbeing.
Hamptons Legal Debt Collectors and what the law tells us
The Office for Fair Trading (OFT, 2012) has a set of guidelines related to debt collectors. In summary, debt collectors including Hamptons Legal Debt Collectors should:
Always treat debtors fairly and should not resort to aggressive or bullying practices to try and get their funds. This includes deceit and lies, or harassment.
Be transparent with the information they provide, and ensure it is not only clear, but factual.
Ensure they are considerate towards debtors, and take their welfare into consideration.
Take the debtors circumstances into account, before determining how to deal with the situation.
If you are being intimidated by Hamptons Legal Debt Collectors who are not abiding by these guidelines, then you have a good case for reporting them to the OFT which has the power to remove their license.
To make a complaint about Hamptons Legal Debt Collectors, you can use this online complaint form.
Some debt collectors pretend to be an external agency when in fact they are a business arm of the company you owe money. That is a clear case of deceit, though they are likely to claim that this information appears in the small print.
Do you understand how Hamptons Legal Debt Collectors operate?
The best way to determine how to deal with Hamptons Legal Debt Collectors is to understand a bit more about them, including how they operate and why they do what they do! These are some points to bear in mind about Hamptons Legal Debt Collectors and other debt collection companies.
They get bonuses
The Hamptons Legal Debt Collectors agents who call you up and try to make an arrangement with you to pay your debt have incentives to get the payment from you. They have targets they must adhere to, and there is an expectation that they will get a specific amount daily or monthly. This money goes towards their bonus. This might give you more of an insight into the reasons why they are so determined to get you to make a payment. They are under pressure, and depending on the debt collection agency they work for, this may be extreme pressure.
It is important to stand your ground against Hamptons Legal Debt Collectors, and any other debt collectors who try to put you under pressure. You should only ever pay off debt if you can afford to do so, you should not leave yourself unable to pay other essential bills etc. Although it may not seem like it, you are in the driving seat, determining which way the situation goes.
They use automated technology
The phone rings, stops and then starts ringing again straight away. You might be wondering if the agent at Hamptons Legal Debt Collectors has nothing else to do but contact you, but usually this is the result of using automated call technology. Many debt collection agencies use automated call technology to contact you, and the phone might even ring as much as every half hour, until you answer it. It might even be silent when you do eventually pick it up! The calls are being made to intimidate you.
If you are receiving an excessive about of calls, and it is getting to the point that you feel harassed, you can make a complaint to the Financial Ombudsman, as this is a breach of the OFT guidelines, and should not just be ignored.
You can reach the Financial Ombudsman by phone on 0800 023 4567 or 0300 123 9123
When the mood changes
You might be left a bit shocked and stunned when the agent from Hamptons Legal Debt Collectors goes from being friendly, and helpful to becoming quite annoyed, and irritated. They may even employ threatening behaviour if they feel that you are not going to pay up that day. This is because they realise they are not going to reach targets, as we discussed earlier in the article, and this can cause them to become quite irritable. There is no excuse for any kind of threatening behaviour though, and thankfully there is legislation which is designed to protect you. You should not put up with anyone bullying you or trying to force you to make a payment you can't afford.
If you are experiencing this kind of behaviour, there is help out there to support you. In the first instance, you might want to make a complaint to the debt collection company, but if this does not resolve anything you can report it to the OFT using this online complaint form.
Is it acceptable to discuss your debt with third parties?
It is not acceptable for agents to speak to others about your debt, just because they can't reach you. Your financial problems should be only for your ears, unless you choose to discuss them with anyone else. If an agent from Hamptons Legal Debt Collectors does discuss your debt with someone else, even if it is a family member, they are doing something which is illegal and it breaches the OFT guidelines and privacy laws.
This behaviour can be reported to the Financial Ombudsman on 0800 023 4567 or 0300 123 9123 who will take the situation further.
They want to visit my home
It is not unusual for debt collectors to say that they intend to turn up at your home to 'discuss the debt' or even threaten to take you to court. They are not in a position to be able to do this though, so you should call their bluff on this. They have no right, or permission to be able to enter your home, and in the unlikely event that they do this, you can tell them to leave!
You should never give any permission for debt collectors to come to your home, as they may just take you up on the offer! If you feel like they are threatening you, and you are scared about your safety, particularly if you live alone, you can contact the police about this behaviour.
Don't let them get to you
Hamptons Legal Debt Collectors and other debt collectors can be relentless in trying to get a hold of you to pay your debt. This can often be to the point that they make you feel harassed and upset. They key is not to let them get you down. Have strength and show them that you know that the law is there to protect you, and always deal with them in a controlled manner. When you do this, they will be more likely to back off, and stop putting so much pressure on you. Debt problems are not the end of the world, they can be dealt with, no matter how bad they may seem.
Do you need help with your debt?
Any of us can get into debt, and if you are in this situation, you should not feel embarrassed, as it is a problem that affects many people. It is important, though, to seek out help with your debt issues, otherwise it may be difficult to get a handle on them. There is a range of help out there, including commercial debt management companies who will charge you for the pleasure, and then there are the not-for-profit organisations, who you should aim to speak to first. Some of the main agencies who offer free advice and support with debt issues are:
Citizens Advice Bureau (CAB) – CAB are a very well known organisation who have helped thousands of people with not only debt issues, but a wide range of other day to day problems.
Christians Against Poverty (CAP) – an organisation who provide free debt advice and will help you take control of your finances.
StepChange – provides free online debt advice and help people get a grip on their finances.
Can you write off your debt?
One way to write off your debt is to enter into an Individual Voluntary Arrangement (IVA). With this form agreement, you pay the debt collectors either a one-off payment, or you set up a monthly repayment plan to clear some of the debt. The rest of the debt ends up being written off after a period of time, which is usually five years. If you wish to go down this route, it must be undertaken by an insolvency practitioner.
If you wish to find a local licenced IVA insolvency practitioner you can do it here.
Another option is a Debt Relief Order (DRO). You are only entitled to this if you have £50 or less each month to spend, after you have taken care of your household expenses. You must not be a homeowner either and you cannot have assets which amount to over £1,000.
To apply for a DRO you must go through an authorised debt advisor. This is a list of authorised debt advisors here.
To Summarise
There has been a range of warnings from professional bodies, as well as the introduction of government guidelines, and a range of other measures to combat the behaviour of many debt collecting agencies. Despite this some are still treating vulnerable people in a derogatory way, and this has led to debtors feeling upset, and even suicidal in some cases. It is possible to fight back though, especially if you get in touch with one of the agencies we have mentioned, for some free debt advice. You cannot just refuse to make payment, as you owe the debt, but you should be able to reach an agreement, where you make monthly payments to the debt collection company to pay off your debt. If you are unhappy with the way the debt collection company is treating you, you can report them to the Financial Ombudsman. They may even lose their licence if they are found to be guilty of unlawful behaviour.
Hamptons Legal Contact Details
Company Name: Hamptons Legal
Other Names: Lowell Group, Lowell Financial, Lowell Portfolio 1
Address:
Enterprise House,
1 Apex View,
Leeds,
LS11 9BH
Contact Number: 0845 300 9410
Fax:
Website: www.lowell.co.uk
Email: [email protected]
Monday – Thursday: 8:00 am – 8:00 pm
Friday: 8:00 am – 7:00 pm
Saturday: 9:00 am – 2:00 pm