Debts have become part and parcel with our modern, fast-moving lives. So often we have so many different things going on that we can easily forget about the money we might owe to companies we have accounts with.
When this happens, these companies will reach out to debt collection agencies like Jack Russell Debt Collection to recoup the missing funds. While this may sound quite scary, it's nothing to get too worked up over. We take you through how to deal with Jack Russell Debt Collection step-by-step.
It's not your fault. Complaints to the Financial Ombudsman have risen this year from 830 to 2,006, so it's safe to say that you're not alone.
Deal with your debt today and feel amazing tomorrow.
Jack Russell Debt Collection
The first move by a debt collection agency will be to send you a letter. Debt collection agencies sometimes have links to specific companies or industries, but often they collect for whoever needs a debt collecting.
Don't worry, here's what to do!
You could get rid of debt collectors by writing off some of your debt.
There's 7 debt solutions in the UK, choosing the right one can take years off your debt, but the wrong one can be expensive and drawn-out.
Start our calculator to find your best debt solution:
Who do they collect for?
According to their website, Jack Russell Debt Collection supplies debt recovery services to more than 10,000 different clients. They include a list of clients and industries that they serve. These include:
Accountants & auditors
Advertising agencies & publishers
Banks & building societies
Building & construction industries
Carpet fitters
Charities
Consultants & trainers
Credit unions
Day nurseries
Engineering companies
Furniture manufacturers & dealers
Government departments
Car companies
Hotels, pubs & restaurants
Housing associations & local councils
Insolvency practitioners
Internet companies & web designers
Plumbers, electricians & other craftsmen
Property management companies, estate agents & landlords
Schools & universities
Solicitors & legal practices
Stationers & mail order firms
Leather trades
The telecom industry
So as you can see, they provide services to a wide range of different people.
Are they a real company?
Any letter from a company you might not recognise that asks you to pay a sum of money should be viewed with some suspicion. One of the first things that you will want to check is whether Jack Russell Debt Collection is a real company. After all, we've all heard stories of fake debt collection agencies managing to make people pay sums they didn't owe.
In the case of Jack Russell Debt Collection, they are very much a legitimate company. The best way to check if the company who has contacted you is real or not is by checking the Companies House website. All legitimate companies will be registered with Companies House. Jack Russell Debt Collection have their own Companies House page, with a company number of 03375039.
Feeling like Chandler?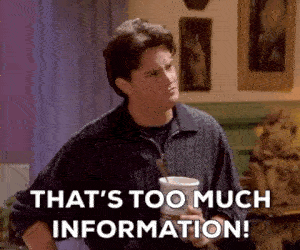 Is all this information starting to feel overwhelming? Don't panic! I've put together a 4 question calculator so you can quickly and easily find the best debt solution for you.
Answer the four questions now.
What is their address?
Jack Russell Debt Collection have four different offices across the country. Their official registered address is Kemp House, 152-160 City Road, London, EC1V 2NX. They also have an office in the midlands with the address First Floor, 2 Fernilee Cottages, Whaley Bridge, Derbyshire, SK23 7HB, which also doubles as their postal address, an office in Manchester at Suite 77, Chepstow House, Chepstow Street North, Manchester, M1 5JF and an office in the North West – 47 Hovis Mill, Union Road, Macclesfield, Cheshire, SK11 7BF.
Depending on where you are based in the UK will dictate which office you end up dealing with. If you have been contacted about an international debt, you will deal with the London branch of Jack Russell Debt Collection.
What to do next
It is certainly an upsetting and scary moment when you get a letter saying that you owe money. After all, it is unlikely that you would have had dealings with Jack Russell Debt Collection before.
The worst thing you can do in this situation is to ignore their letters and calls. This won't make them go away – they will, in fact, continue to bother you until they get some sort of response. Below, we will take you the process of dealing with Jack Russell Debt Collection step-by-step.
Letters and Phone calls
The first point of contact they will make with you will be via letter. As soon as this arrives, you should start taking notes of the days they get in touch with you.
If they contact you by phone, you should note down the times and the dates that they call you, as well as noting down the names of the people you speak to. If Jack Russell Debt Collection makes any sort of complaint further down the line, you will have hard evidence that you have kept in touch with them.
Follow my 'prove it' guide with letter templates and get them to prove that you owe the money.
Gathering evidence
The first letter that Jack Russell Debt Collection sends to you will outline exactly who they are collecting the debt for. If you don't think that the debt is for you, you should go through any correspondence you might have received and cross-reference it with the amount on the letter.
If the amount stated on the letter from Jack Russell Debt Collection is incorrect, you will not have to pay them.
Paying the debt
If you have double-checked the amount on the letter, and you are certain that it is yours, and you can afford to pay it, then you should pay it as soon as you can. As soon as you pay up, Jack Russell Debt Collection will stop sending you letters and calling your home.
If you aren't able to pay the debt, you should get in touch with them as soon as you can. You may be able to arrange a repayment scheme where you pay back the debt in monthly instalments.
Jack Russell Debt Collection – Final Thoughts
Those are some of the steps you should take when you are dealing with Jack Russell Debt Collection. At first, it can seem like the end of the world, and it may cause you a fair bit of distress – debt collection agencies are renowned for their strongly-worded letters. It's best not to panic though, and to try and gather as much information you can about the situation.
If you are clear and concise about gathering all the details you can find, you will be able to deal with them in a much easier and painless way. Sometimes, however, debt collection agencies can step over the mark and not behave very well. If you believe that Jack Russell Debt Collection has behaved in an unprofessional manner, you will be able to make a complaint about them. Email or write to them stating your intent. If they don't respond, you will be able to escalate the matter to the Financial Ombudsman Service.