Have you got unpaid debt you can't afford to repay? If you've received a letter from Jackson & Co Debt Collectors (or Sheffield Debt Collection Bailiffs & Business Liquidation Law Firm as they are now known), you likely owe debt to a lender that you simply can't afford anymore.
Don't let these debt collectors stress you out. In this guide, you'll learn everything you need to know about Jackson & Co and how to deal with this debt collection agency.
Wondering if you're eligible to write off your debt? We've got a handy calculator and other debt management options for you to explore.
It's not your fault. Complaints to the Financial Ombudsman have risen this year from 830 to 2,006, so it's safe to say that you're not alone.
Deal with your debt today and feel amazing tomorrow.
Who are Jackson & Co Debt Collectors?
Jackson & Co is a debt collection law firm in Sheffield. They claim to be specialists in debt collection, bailiffs, litigation, insolvency, and business closures.
They are part of Steel City Debt Collection agency, which is a national debt collection agency covering the entire UK.
Don't worry, here's what to do!
You could get rid of debt collectors by writing off your debt. I've put together a 4 question debt calculator which will tell you if you're eligible:
Is Jackson & Co a Scam?
Jackson & Co are a legitimate debt collection law firm. However, you'd be forgiven for thinking otherwise as it's difficult to find much information about them online.
They operate under the trading name "Debt Collection, Bailiffs and Business Closure Law Firm Sheffield".
If you receive a letter from Jackson & Co, don't throw it away. It's a legitimate letter and will need some further investigation!
Why is Jackson & Co Contacting Me?
Jackson & Co work on behalf of private individuals and financial institutions to chase unpaid debt. Their clients range from landlord to banks and credit card companies.
If you're receiving phone calls or letters from this debt collection agency, it's because a lender has hired them to recover an unpaid debt from you.
The letters should indicate who the lender is and how much they claim you owe.
Find your best debt solution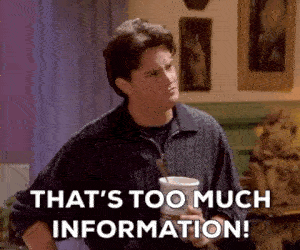 Is all this information starting to feel overwhelming? Don't panic! I've put together a 4 question debt calculator so you can quickly and easily find the best solution for you. Answer the four questions now.
What if I Ignore the Debt Collection Letters?
Unfortunately, ignoring letters from a debt collection agency won't make them go away. Jackson & Co Debt Collectors are also known for enforcing County Court Judgements and sending bailiffs, so if you ignore them for long enough, they may start court proceedings against you which can incur fines.
It's best to be proactive when you receive a debt collection letter. Getting out ahead of it means you can take charge and have some control over how and when you make payments (if you need to at all).
The longer you bury your head in the sand, the less control you'll have over the outcome.
How Do I Stop Jackson & Co Sending Bailiffs to My Home?
It's important to remember that no debt collection agency can send bailiffs to your home without going through the proper channels of applying for a warrant and giving you written notice.
If you receive a visit from Jackson & Co agents before receiving any form of written warning about legal action, these people are not bailiffs.
They have no right to enter your property or remove your belongings. It's also illegal for them to claim to be bailiffs and they must leave when told.
If anyone comes to your home claiming to be a bailiff, always ask to see their ID and warrant.
Do I Need to Pay Jackson & Co?
Never pay any debt claims without first being certain you are legally obligated to pay it. Many debt collection agencies going on fishing expeditions knowing that debt collection letters are stressful enough to make people pay without question.
Here are 4 checks you can make to ensure the debt is legitimate:
1. Ask for proof of the debt
Write to Jackson & Co and ask them to prove the debt in question. They should then send you original signed copies of credit agreements (or equivalent) to prove you took on the debt.
If they can't produce proof or side-step your requests, do not pay them anything.
2. Check with the original lender
If you're feeling dubious about the debt collection agency, get in touch with the original lender and ask them for more information. They should be able to tell you if your account was passed onto Jackson & Co Debt Collectors.
3. Check your credit history
You should check your credit report regularly. But if you haven't checked it in a while, head to Experian where you can check it for free. If the debt is in your name, it will be listed on your report.
4. Check if the debt is statute barred
In England, debt becomes statute barred if it's more than 6 years old (five in Scotland). If your debt is older than this, it is considered statute barred and lenders can no longer take you to court.
The statute of limitations in England begins:
Six years after the date you took on the debt (if you've never made payments)
Six years after your final payment (if you've started making payments)
Six years after you admit to the debt in writing (which is why you should never admit to owing debt when being chased by a debt collector)
What Legal Action Can Jackson & Co Take Against Me?
Here is what you can expect from Jackson & Co after receiving the initial letter from them:
1. Follow up letters
Most debt collection agencies want you to pay the debt back directly as quickly as possible. So you can expect multiple letters with more and more bold, intimidating language like "pay now to avoid action".
2. A default notice
Eventually, you'll receive a default notice explaining that your account is closing. This usually gives you two weeks to pay the debt before court proceedings begin.
3. A claims form
After the two weeks have passed, you'll receive a claims form. This explains that court proceedings have begun and you'll need to fill in the forms. This usually will give you your final payment options.
3. Issue a County Court Judgement
If they do escalate to court, a County Court Judgement will be filed against you. You'll usually receive notice of monthly payments (which may include additional court fees).
Once the County Court Judgement has been issued, they can then apply for an Attachment of Earnings Order if they feel this is necessary.
4. Send bailiffs
Jackson & Co Debt Collectors claim to be specialists in bailiffs, so they will apply for a warrant to seize property if the court-issued monthly payments aren't made.
Will My House Be Repossessed?
Most consumer debt is unsecured, meaning your house isn't put up as collateral.
However, Jackson & Co could potentially apply for a Charging Order. If payments aren't made, your home is repossessed to cover the debt in full.
Don't worry about this happening though, it's very rare and only done as a final resort if all other routes to recover the debt have failed. Your house will not be repossessed as a first step.
How Do I Stop Jackson & Co From Calling Me?
You can't stop them contacting you totally, but you can choose the contact method you like best, for example, only by letter.
They should then stop ringing you and only communicate via letters. This is a good option because it's much easier to keep a record of communication via post than phone.
Make a Harassment Complaint Against Jackson & Co
Although it's not considered harassment for Jackson & Co to contact you, there are several actions that they cannot take including talking to family members about your debt, threatening legal action they don't plan on taking, pressuring you to take out a loan to pay them back, etc.
Post: 35-41, Cambridge St, Sheffield, S1 4HN South Yorkshire
Phone: 01143030330
What If I Can't Afford to Pay Jackson & Co Debt Collectors?
No matter how stressed you feel about receiving these debt collector's letters, you should never give them money if it means you'll go into even more debt.
Most debt collection agencies will be willing to take monthly payments. So if you have extra money each month which you could afford to give to Jackson & Co, you should be able to negotiate a monthly repayment schedule.
Can I Write Off My Debt?
An Individual Voluntary Arrangement (IVA) is a debt consolidation scheme that can help you write off up to 90% of your debt.
Do I qualify for an IVA?
Not everyone will be able to arrange an IVA and there are some qualifying parameters including have debts with more than one lender and owing a total of more than £6000.
Use our handy Debt Write Off Calculator to see if you qualify to write off debt.
Want to find out the best way to manage your debt?
There are many options available to help you manage your debt effectively. Although Jackson & Co Debt Collectors may be pressuring you to pay them back, it's important to never agree to payments you simply can't afford.
Head to our full guide on debt management to explore the different options available to you.