If Kapama Debt Collectors have sent you a letter or called you about an outstanding debt, and informing you that you need to pay up, you may be wondering what to do next. Read on to find out more about who Kapama are, and what you should do when they get in touch with you.
It's not your fault. Complaints to the Financial Ombudsman have risen this year from 830 to 2,006, so it's safe to say that you're not alone.
Deal with your debt today and feel amazing tomorrow.
Who are Kapama Debt Collectors?
Kapama are a debt collection agency. They work by either being employed by a business to chase a debt on their behalf, or by purchasing debts from creditors, usually at a heavily discounted rate, and then working to reclaim that debt from the person who borrowed it for a profit. Their debt is often placed with their sister company Opos Limited – if you get any communication from Kapama or Opos, be aware it's the same company.
Don't worry, here's what to do!
You could get rid of debt collectors by writing off some of your debt.
There's 7 debt solutions in the UK, choosing the right one can take years off your debt, but the wrong one can be expensive and drawn-out.
Start our calculator to find your best debt solution:
Example:

If you owe £1,000 on a credit card that you haven't made payments on, the credit card provider may choose to sell that debt to Kapama for a massively reduced amount, sometimes as low as 20%. It'll depend on the terms of your credit agreement but usually this is completely legal.

The credit card company will do this to guarantee they get a return on the debt, even if it's small. The debt collection agency like Kapama will then try to claim the full £1,000 back from you in order to make a profit, which they're entitled to do by law. Just because they bought the debt for a reduced amount doesn't mean you can get away with repaying a smaller amount to them.
Why have Kapama got in touch?
If you've received a letter from Kapama, or they've called you, this means you likely owe a debt to a company. Kapama will have been asked to take on this debt to get the money back that you owe.
However, there can be mistakes – it may be a debt you've paid off, or it could be a case of mistaken identity. Don't pay instantly, but don't ignore it either. You should identify whether the debt is valid, and it belongs to you as your first steps.
Is Kapama a legitimate debt collector?
Yes, Kapama is a legitimate organisation, and a member of the Credit Services Association. This means they've passed the CSA's Collection Accreditation Initiative, which means that they will only work to collect debts in a way that complies with the law and is fair.
That's why you shouldn't ever ignore letters from Kapama, as you need to take some action to resolve things, even if you don't think you owe the debt.
Which companies use Kapama?
Kapama takes on debts for a number of clients, including various utility companies, councils seeking council tax, catalogue debts, mobile phone providers such as EE and O2, and Virgin Media. They're also employed by HMRC to chase up any unpaid tax if you're self-employed, or to recover any overpaid tax credits.
However, this list isn't extensive and there are many creditors who choose to sell their debts to Kapama. When they get in touch with you, they should make it clear who they've purchased the debt from and why you owe them money.
Feeling like Chandler?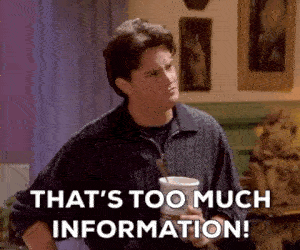 Is all this information starting to feel overwhelming? Don't panic! I've put together a 4 question calculator so you can quickly and easily find the best debt solution for you.
Answer the four questions now.
Should you repay Kapama?
If you can afford to repay your debt, and you're sure that it's money you do owe, then you should absolutely pay your debt to Kapama. However, it's important that you check that the debt is yours, and that you can reasonably make the repayment without putting yourself into further financial difficulty.
If you're confident that you're secure enough to pay the debt and it's valid, the fastest way to do it is my calling Kapama with your card details. The sooner you can pay the debt off, the sooner they'll stop calling or sending you letters, and you can move on with improving your financial situation.
What action can Kapama take?
Kapama is not empowered by the courts or any other legal process, so they've only got the same rights as the original creditor to chase you for the money. This means they're entitled to get in touch, but they can't harass you, and if they want to do anything like recovering your possessions, they'd need to go through the courts and employ bailiffs in order to do so.
What can't Kapama do?
The Financial Conduct Authority puts strict rules in place for what a debt collection agency can and cannot do. These are designed to protect you, but at the same time give the agency the right to try and reclaim the money they are owed.
This means there are a number of behaviours and practices they shouldn't be using. This includes:
calling you excessively or at unreasonable times
calling you at all if you've expressed a preference to communicate via letter
pressuring you into taking out more debt to pay off the money you owe
attempting to confuse you with legal or technical jargon
discussing your debts with family members or your employer.
If you feel that Kapama are harassing you, then you can write a complaint to the Financial Ombudsman who will take action on your behalf.
Reviews of the service Kapama offer, in regard to harassment, are mixed on Trustpilot:
"They have been very considerate to my circumstances due to moving onto Universal Credit. I pay a little amount every month and I am not bugged into paying more. Excellent service. Better than any other debt collection agency I have dealt with."
Adele Parsons – https://trstp.lt/LiRHtSqSZ

"Constant phone calls and texts throughout the day. Demanding money for a bill that I shouldn't even be being charged for! The energy company in question owes me money yet I'm the one being harassed and left out of pocket after being over charged. They refuse to send a bill or breakdown in writing, which in itself seems highly suspect."
Mo – https://trstp.lt/Vxy3MQRlL
How to check a debt with Kapama
The first thing you should do whenever you receive a debt letter or phone call from Kapama is to check the details of the debt. Firstly, is it definitely yours? In most cases you'll know it is, but if you feel that it's not, you should call them and seek clarification.
It's not unheard of for people to receive a letter intended for someone else, whether that's a previous occupant of your home, or someone who shares your name. Be mindful that Kapama, like many debt collection agencies, will require proof that you aren't the debtor before agreeing to stop contacting you. But if you offer reasonable proof and they continue to chase you, this would be grounds for harassment, and you should complain.
Next, make sure the debt is valid. Have you already paid this debt off with the original debtor? Or is it statute barred? This means the debt has essentially expired – if it's been at least six years in England, or five in Scotland, since you've acknowledged the debt (either in writing, or by making a payment) then it may be unenforceable.
If you don't feel like you should be repaying this debt, either call or write to Kapama. But make sure you're crystal clear in any letters to Kapama about why you think you shouldn't repay the debt. If you look at reviews and examples online, you'll find that Kapama take these issues very seriously and will not take it lightly if they feel they are being incorrectly challenged.
Case study
MoneySavingExpert Forum User TMO wrote to Kapama claiming that their debt was statute barred after 7 years, but they also tried to suggest that FCA guidance had been breached by them not investigating a dispute. As Kapama's response highlighted, this was contradictory. Some extracts:

"I find (that you didn't know of the debt) hard to believe; the matter is reported on your credit file as being owned by Kapama Limited…

… We do not acknowledge any breach of any FCA guidance. Unfortunately, copying a mass of information from the sourcebook (or another medium) into your email leaves me no closer to establishing a) what element you believe we have breached b) when this breach occurred and c) why you believe it to be a breach. Furthermore, I don't believe you can on one hand claim the debt is not yours yet on the other hand claim we have breached guidance by not investigating a dispute – it has to be one or the other. You cannot dispute a debt that is not yours, you would deny it…

… For the sake of clarity; we deny the contents of your complaint as being factual. We do not recognise any breach of FCA guidance and we have no reason to close this account; your threats of involving other organisations is not something that phases me, Mr x. In fact, I would welcome the inclusion of the Financial Ombudsman Service in investigating this matter."
https://forums.moneysavingexpert.com/discussion/6036815/minicredit-kapama-hellix-collections

Some may find this approach understandable, given that Kapama may be right. Yet arguably this communication is not professional in tone and is fairly argumentative and antagonising. Debt collection agencies should be professional and courteous, which can be done whilst still being firm. If you're contacted by Kapama, be sure to make notes and keep copies of any communications where you feel they aren't acting professionally and speak to the Financial Ombudsman if you feel you have a right to complain.
What to do if you can't afford to repay Kapama
If Kapama get in touch with you, you acknowledge the debt is valid, but you can't afford to pay, then you should get in touch with them ASAP and explain your situation. You may be asked to provide a breakdown of your monthly budget – your income and expenditure in a list – so that they can see evidence of why you can't afford to pay. Then, you may be able to set up a payment plan.
The important thing is that it must be realistic. Make sure your expenditure includes everything you need to pay off. It can be tempting to try and pay off as much as possible, particularly if you feel pressured by a debt collector, but if you commit to a plan that you ultimately can't afford, you will only cause more problems in future. A debt collection agency should be willing to accept a reasonable amount per month, and even if it ties you into making payments over a number of years, this is better than refinancing or facing court action.
If you have multiple debts that you're struggling to manage, with Kapama just one of them, then it may be time to seek help with a debt solution such as a Debt Management Plan or an IVA. These will help you set up manageable monthly repayments to your creditors, and in the case of an IVA may even get some of your debt with Kapama written off.
You should still let Kapama know that you're doing this as soon as possible. That way, they'll give you time to set up a solution before they take any further action such as taking you to court to start legal proceedings against you.
How to get in touch with Kapama
If you need to get in touch with Kapama directly to either query a debt or to make a complaint to them, here are their details:
Phone: 0141 428 3441
Email: [email protected]
Address: 2nd Floor, 15 Meadowbank Street, Dumbarton, G82 1JR
Kapama claim that they will respond to any complaints within five working days, with a final response in no more than eight weeks after your initial contact.
If instead you need to complain about Kapama to the Financial Ombudsman, you can do so here:
Phone: 0300 1239 123
Email: [email protected]
Whether you're repaying the debt you owe, or you want to query it, or you're struggling to afford to make a repayment, make sure you speak to Kapama as soon as they've got in touch. Ignoring contact is the worse thing that you could do as it could lead to serious legal repercussions in future.
References
CONC 7.3 Treatment of customers in default or arrears (including repossessions): lenders, owners and debt collectors