If you've received a letter from them, it's unlikely you'll have heard the name before. The chances are that another company has passed your account onto them due to an unpaid debt. Robway will then chase the debt in an attempt to make money from it themselves.
Who are Robinson Way?
Robinson Way, also known as Robway debt collection, is a debt collection agency and credit company that offers a variety of services in the UK, Sweden, and the rest of Europe. The company formed back in 2009 as a subsidiary (appointed representative) of Hoist Finance UK. They won the award of Debt Collection Agency of the year in 2014.
Don't worry, here's what to do!
You could get rid of debt collectors by writing off some of your debt.
There's 7 debt solutions in the UK, choosing the right one can take years off your debt, but the wrong one can be expensive and drawn-out.
Start our calculator to find your best debt solution:
What about Hoist Finance?
Hoist Finance UK is a debt restructuring partner for a variety of financial institutions such as banks and finance companies. Previously, they were a part of London Scottish Bank. As well as Robinson Way, they also bought the Lewis Group in 2013 and Compello Group in 2015.
The companies under Hoist Finance focus on recovering unpaid debts for banks. So, it's possible that you'll hear from them if you owe money to your bank.
Are they a legitimate company?
It's always wise to check out any company that contacts you demanding money. In the world of debt collection, there have been quite a few cases of unscrupulous and illegal practices. However, for both Robinson Way and Hoist Finance, you can rest assured that they're real organisations.
According to Companies House, Robinson Way Limited is a private limited company under the number 06976081. Their registered office address is Quays Reach, Carolina Way, Salford, M50 2ZY.
Hoist Finance UK Limited was incorporated in November 2012 under the company number 08303007. They have the same registered office address as Robinson Way.
Both companies are also on the FCA register. Robinson Way has a reference number of 752280, while Hoist Finance is 716537.
Feeling like Chandler?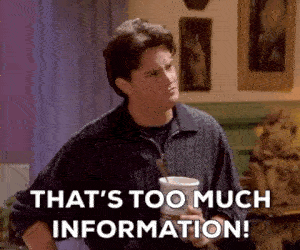 Is all this information starting to feel overwhelming? Don't panic! I've put together a 4 question calculator so you can quickly and easily find the best debt solution for you.
Answer the four questions now.
How will they chase my Robway Debt?
If you have Robway debt, then you will be on the company's CRM system. Essentially, this is a register of all of the details of the debtors that have been passed over to the company. If they're chasing you for money, you'll likely first get a call or letter in the post. This will give you a deadline to pay what you owe, as well as an outline of your debts.
These types of companies are often fairly persistent and can even seem quite aggressive, depending on your circumstances. You can expect plenty of calls and letters if you ignore them. After a while, they may even visit your home to try and convince you to pay.
It's worth noting that Robinson Way, as with other debt collection agencies, don't have any greater powers than your original creditor. They can't force you to pay, at least not at first. However, if you continue to avoid and ignore them, they might take further measures.
Often, they will apply for a County Court Judgement (CCJ) against you. This basically means a court will demand that you make a payment and it's a very bad thing for your credit rating. If you still don't pay, they might send the bailiffs (enforcement agents) to your home. Bailiffs do have the power to seize your possessions (including your vehicle) to cover the cost of your debts.
The final step is usually either a petition to bankrupt you or even further court action. If you refuse to pay, and in extreme circumstances, there is also the threat of a prison sentence.
How can I deal with Robinson Way?
All of this sounds fairly dramatic, but thankfully there are ways you can deal with Robway debt before it gets too serious:
Contact them
Don't ignore the calls and letters from Robinson Way. Instead, go on the offensive to get in touch with either them or your original creditors. You might be able to arrange a payment plan that works for everyone.
Follow my 'prove it' guide with letter templates and get them to prove that you owe the money.
Check the debt status
If it's been more than six years since you last made a payment or heard about the debt, it could be what's known as statute-barred. Essentially, this means that the debt has expired and you might not need to pay it. Similarly, the company has to be able to prove the debt to legal force you to pay it, so it's worth asking.
Pay what you can
We all have to pay our debts at some point. If Robinson Way is chasing you for money and you definitely owe it, you'll have to pay it back. You can either pay a lump sum to clear the debt, or work out an instalment plan that works for you and your creditor.
What if I can't pay my debt?
If you're in financial difficulties, it can seem like a daunting task to have to pay back what you owe. Thankfully, there are several things you can try to get help with your debt:
Debt management options
There are a variety of methods that can help you manage your debt. A debt consolidation loan can make your repayments more manageable, while an IVA can help you write-off some of your debts. It's worth exploring these options to find one that's right for you.
Charities and organisations
Charities such as StepChange and National Debtline can help you get on top of your finances. Similarly, Citizens Advice has a range of support options, both online and in-person.