SRJ Debt Recoveries Ltd Debt Collectors is a debt collection company who purchase the debt from another company. This is the company you owe the original debt to: it may be a bank, credit card company or similar.
SRJ Debt Recoveries Ltd Debt Collectors will do their upmost to get in contact with you, and get an agreement in place to recover the debt. In some cases, debt companies have been known to go too far in their attempt to recover debt.
They will often call to the point of driving you to despair, which, if you're already in debt, does little to help your state of mind.
It's not your fault. Complaints to the Financial Ombudsman have risen this year from 830 to 2,006, so it's safe to say that you're not alone.
Deal with your debt today and feel amazing tomorrow.
Who are SRJ Debt Recoveries Ltd?
SRJ Debt Recoveries is registered in the UK and assists with debt collecting and management on behalf of companies. The company is part of Fredrickson international.
Don't worry, here's what to do!
You could get rid of debt collectors by writing off your debt. I've put together a 4 question debt calculator which will tell you if you're eligible:
Read what to do if you can't pay back your debt.
Although it is extremely difficult to cope with contact from debt collection agencies like SRJ Debt Recoveries Ltd, it is important that you don't panic. There is always a calm and collected way to deal with these situations.
It is a good idea to keep open dialogue with debt collectors, instead of running away from the problem, as it will just follow you anyway.
It is also worth ensuring all communication is in writing. This means you have evidence, in case of any confusion. For example, the debt collection company might take payments from your account, that you have not given them permission to debit.
Although they are doing their job, it doesn't give them any right to make you feel ashamed or embarrassed about your situation.
See my most popular post on how to get a refund.
Who do SRJ Debt Recoveries Collect Debts for?
SRJ Debt Recoveries have a number of different well-known clients. They collect debts for prominent brands and organisations, some of which include:
HMRC
Council Tax Bills
Gas bills
O2
EE
Electric Bills
Virgin Media
Npower
Parking tickets
Catalogue debts
SRJ Debt Recoveries is also known to be a debt collection agency that collects debts for various credit card agencies as well as payday loans.
It's important to note that SRJ Debt Recoveries Limited is a debt collection company that not only collects debts on behalf of other organisations but it also buys debts from them as well.
Buying a debt from a creditor would mean that the debt would belong to SRJ Debt Recoveries Limited now. This would mean that SRJ Debt Recoveries Limited would then be the sole owner of your debt and not your original creditor.
This can sometimes happen because creditors such as a credit card company do not specialise in chasing debts. As a result, it's much more fruitful for them to just sell your debt to a debt recovery company such as SRJ Debt Recoveries Limited.
SRJ Debt Recoveries buys your debt at a reduced price and then uses its resources to extract money from you that you now owe them (Since they are the owner of your debt now).
Contact from SRJ Debt Recoveries Limited
This is how a typical debt collection company operates. You may first receive a letter or a call from SRJ Debt Recoveries Limited. It's important for you to do your research and ensure that you actually owe the debt that they're contacting you in reference to.
Please note that if you don't prefer to be contacted via phone, you can write to them and inform them of this. Debt collection companies are obligated by FCA guidelines to cease phone calls if you request them to do so.
After that, they would only contact you via letters.
What are the choices?
If you are struggling to pay off the debt, there are a range of options available to you, and the most suitable option will depend on your situation.
A popular option for people who are in debt is a debt management plan or an IVA. The IVA is best for those who have large amounts of debt, they are struggling to pay off, and means you have the opportunity to right off a chunk of your debt, while coming to an arrangement to pay off the rest.
Alternatively, you might want to try a 'logbook loan', which is when the loan is secure against your car. You keep the loan, and you keep your car, so this is a great option. You won't need to sell your car or anything, so this is a favourable option for many people.
A no credit-check guarantor loan is another option, which is when someone else becomes a guarantor for you, such as a friend or family member. If your credit score is less than perfect, this can be a good option, and sometimes, the only option. So click the following link for Unsecured Loans that are available without having to be credit checked.
Why not try a debt management plan as another option, we can provide you with a whole-of-market service, where there are a range of debt management experts on then panel. No matter what your circumstances may be, we can help you find the right option, and this means that you will have the right option to suit your situation. IIn this case, there will be no minimum requirements for debt levels or income.
Find your best debt solution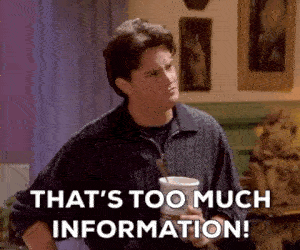 Is all this information starting to feel overwhelming? Don't panic! I've put together a 4 question debt calculator so you can quickly and easily find the best solution for you. Answer the four questions now.
SRJ Debt Recoveries Ltd Contact Information
Name: SRJ Debt Recoveries Ltd
Also Known As: SRJ Debt Collectors Ltd, SRJ Debt Recoveries Woking, SRJ Woking, etc.
Address: 16 Boundary Business Centre, Boundary Way, Woking GU21 5DH
Telephone: 0845 3137351
Fax: 0845 8396325
Email: department @srjdebt.com
Website: http://www.srjdebt.com
Extra Data: In the 'Litigation Services' section of their website they mention their close link with Bryan Carter & Co (q.v., the 'letterheads for hire' lawyers), which about says it all.
SRJ Debt Recoveries Ltd and recovering the debt
As a debt recovery agency, SRJ Debt Recoveries Limited have purchased the debt from another company, and it is purchased for a fraction of the cost of the original debt. They will try to get the full amount from you though, so that they make a profit.
They will often use a range of tactics to get you to pay back the debt, including setting up a direct debit or standing order. They may even try to contact you throughout the day, and constantly, just to get you to pay up. In some cases, they will send out letters which are threatening, and will tell you they plan to pay you a visit to recover the debt. These tactics are against the law though, and there could be implications for them, if they try to go above the law. You can make a complaint, if you are feeling harassed and threatened by these debt collectors. You have the right to be treated fairly at all times.
If in doubt, you should ask SRJ Debt Recoveries Ltd for a copy of the original credit agreement, which was signed when you took out the original credit. If they can't or refuse to send this, then you are not liable to pay the debt.
You can find out whether you qualify for an IVA or can benefit from a debt management programme, by taking the IVA Test. You can apply to this for free, and you will be protected by consumer laws regarding at all stages. Click here to go to the application form.
More Data On SRJ Debt Recoveries Ltd
If you have any information that you would like honest people to know about SRJ Debt Recoveries Ltd then send us an email in complete confidence and we will try to corroborate it with the clowns involved.