Debt collection and debt recovery is a huge industry. Nearly everyone has had some sort of experience involving a debt collection agency like Sterling Debt Recovery, so it comes as no surprise that some figures quote the debt collection market at a whopping £2 billion.
It's never nice to be on the receiving end of what can be a fairly strongly-worded letter from a company you may not recognise, but with some careful planning and a bit of knowledge, you can beat Sterling Debt Recovery at their own game.
It's not your fault. Complaints to the Financial Ombudsman have risen this year from 830 to 2,006, so it's safe to say that you're not alone.
Deal with your debt today and feel amazing tomorrow.
Who is Sterling Debt Recovery?
It's unlikely that you would have had any prior business with Sterling Debt Recovery, so you would be right in asking yourself who they are. Once you understand who the company you are dealing with is, you will be able to deal with the situation in a much clearer way.
Don't worry, here's what to do!
You could get rid of debt collectors by writing off some of your debt.
There's 7 debt solutions in the UK, choosing the right one can take years off your debt, but the wrong one can be expensive and drawn-out.
Start our calculator to find your best debt solution:
Sterling Debt Recovery
According to their website, Sterling Debt Recovery specialises in business to business debt collection and debt litigation. Their website also says that they do not undertake individual debts, only business to business. They also say that they often involve themselves with insolvency practitioners. Sterling Debt Recovery are also the debt collection arm of Sterling Outsourcing, a company that is focused on excellence in credit management.
Are they trustworthy?
There are many horror stories out there about fake debt collection agencies sending out letters to people and claiming funds that aren't owed. One of the first things you should do when you receive a letter from anyone claiming that you owe money is to confirm whether or not they are a legitimate company.
Often, legitimate companies will have an official entry on Companies House, classifying them as a legitimate company. In the case of Sterling Debt Recovery, it's a little different. Sterling Debt Recovery is not registered with Companies House – they are in fact officially registered in Poland, as part of their parent company, Sterling Outsourcing. Their registered address is ul. Batorego ¼, Krakow, 31-135, and they have the registration number KRS0000288699.
Feeling like Chandler?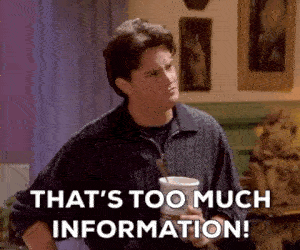 Is all this information starting to feel overwhelming? Don't panic! I've put together a 4 question calculator so you can quickly and easily find the best debt solution for you.
Answer the four questions now.
Do they have a UK address?
You may be confused as to why Sterling Debt Recovery is getting in touch – after all, we now know that they are in fact registered in Poland. They do, however, have a London office, and the address for that is Sterling Debt Recovery, 483 Green Lanes, London, N13 4BS. They also have a phone number available for their London office – +44 2088 199 223. Alternatively, you can also get in touch with them via email at [email protected].
What to do next
Now we know who they are, we can move on to the next steps. Receiving a letter from Sterling Debt Recovery can be a cause for concern, but follow the tips and tricks we will discuss below, and you should be able to cope with the situation quickly and painlessly.
Follow my 'prove it' guide with letter templates and get them to prove that you owe the money.
Don't ignore them
This is one of the biggest mistakes you can make. Many people think that if they don't reply to Sterling Debt Recovery, the matter will simply disappear. Unfortunately, debt collection agencies are renowned for their persistence, so it's best to face the problem.
Gather information
Sterling Debt Recovery must have detailed proof of the debt you owe – if they don't have this, then legally you won't have to pay. You can formally request this information with a 'Prove the Debt' letter.
You should also go through your own correspondence and details relating to the company they are collecting the debt for and compare the sums – if they have made a mistake, you won't have to pay the debt.
Check the debt status
In some circumstances, the debt you have with Sterling Debt Recovery may be statute-barred. This means that the time the original creditor had to claim the money you owe has expired. There are some criteria that need to be met for this to be the case, including:
Whether you or the creditor have acknowledged the debt in at least six years
Whether you have made a payment towards that debt in that time
Whether the creditor has taken a County Court Judgement out against you
If your debt meets these criteria, you may not have to pay the debt and will be able to write it off.
Keep a diary
As soon as you get the first letter from Sterling Debt Recovery, you should keep a diary of all contact they make. You should note down the dates of every letter you receive, as well as any phone calls you get from them, and try to get the names of all the people you end up speaking to. If you need to contest or complain about Sterling Debt Recovery, then this information will be essential.
Paying the debt
If you are certain that this debt is yours, and you have the funds to settle the debt in full, you should pay it. The sooner you clear the debt, the quicker you can stop Sterling Debt Recovery sending you letters and calling your home.
If you can't pay the debt, make sure you are active and get in touch with them as soon as you can. They may agree to a repayment plan where you pay back the debt in monthly instalments, but you should get in touch with them as soon as you can to arrange this.
FAQs
Below, we go through some of the most frequently asked questions about Sterling Debt Recovery, as well as debt collectors in general.
Is Sterling Debt Recovery a bailiff?
What happens if I don't pay?
If you don't pay your debts, and you don't work out a repayment scheme with the creditor, they could take further action against you. This could include a County Court Judgment or a visit from a bailiff.
Can I complain about Sterling Debt Recovery?
Yes, you can. If you think that they have behaved in a way that they shouldn't have, contact them to make a formal complaint. If this is ignored, you can escalate the matter to the Financial Ombudsman Service.