In this day and age, it's safe to say that everyone has had a run-in with a debt collector, or a debt collection agency. And it's never nice to get a letter from a company that you may not recognise, effectively demanding that you pay up a sum of money you may not even know you owed. But if you plan ahead, gather the right information and keep a cool head, you can get through the process of dealing with a debt recovery company quickly and calmly. The Debt Recovery Agency are just one of many debt recovery companies, so we're going to take a look at what you should do if you get contacted by the Debt Recovery Agency.
The Debt Recovery Agency
If you have received a letter from the Debt Recovery Agency, you may be a little confused about what is going on. It's certainly wise to ask who they might be, as well as what they might want from you – after all, it's never nice receiving a letter from a company that you might not recognise. The first point of call in dealing with a debt, whether you might owe it or not, is knowing who you are dealing with.
Don't worry, here's what to do!
You could get rid of debt collectors by writing off some of your debt.
There's 7 debt solutions in the UK, choosing the right one can take years off your debt, but the wrong one can be expensive and drawn-out.
Start our calculator to find your best debt solution:
Who is the Debt Recovery Agency?
The Debt Recovery Agency basically do what they say they do – they are an agency that recover debt! The Debt Recovery Agency is the trading name of the lead company, DRA Credit Management Limited. The DRA claims to be a well-established, highly experienced company who specialise in recovering debts to many high street names. They were founded in 2000, and their registered address is
34 Kenlis Street, Banbridge, Co. Down, BT32 3LL
They have several different methods of contacting them available on the 'Contact Us' section on their website, including two different phone numbers, an email address ([email protected]) and an online form.
Are they a legitimate company?
It's always worth questioning the legitimacy of a company, especially if they're sending you letters demanding money. The Debt Recovery Agency are indeed a legitimate company, and they are registered with Companies House, with the company number of NI059400. They have been incorporated since 2006, and they were previously known as Cheadle Properties Limited.
Who do they collect debts for?
The website of the Debt Recovery Agency doesn't specify precisely who they collect for, but their testimonials state that they work with a 'Major Bank' and 'A Veterinary Practice', so we can assume that their clientele is relatively diverse. They also state under the 'Services' section on their website that their clients include online retailers, solicitors, property management companies and care homes, as well as the aforementioned banks and private businesses, such as veterinarians.
Feeling like Chandler?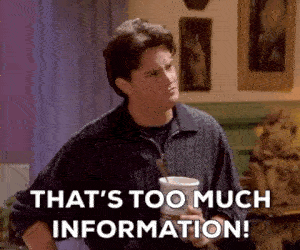 Is all this information starting to feel overwhelming? Don't panic! I've put together a 4 question calculator so you can quickly and easily find the best debt solution for you.
Answer the four questions now.
Why have the Debt Recovery Agency gotten in contact?
If you have received a letter from the Debt Recovery Agency, you might be confused as to why they're reaching out to you. You also may not know how to go about dealing with them either. Before you get back in touch with them, there are a few things that we recommend you should do. We will also outline what your next steps should be.
Gather information
First and foremost, you need to work out whether you actually owe the debt or not. It's extremely rare that a debt collection company such as the Debt Recovery Agency would contact you in error, but it can happen. To ensure you know why they might be writing to you, you'll want to scrutinise all the information on the letter they sent and cross-reference this with your own documentation. This is the easiest way to work out what's going on.
Prove the debt
A debt collection company such as the Debt Recovery Agency are legally obliged to provide you with detailed information about the debt they have contacted you about. You can formally request that they provide proof of the debt to you – and if they're unable to, they cannot legally enforce the debt.
Follow my 'prove it' guide with letter templates and get them to prove that you owe the money.
Keep a record
It's really worthwhile making sure that you note down every instance of contact you have with the Debt Recovery Agency. Date and time each phone call and each letter, as well as note down who you spoke. Having these details can come in handy, especially if you need to contest anything or if you need to complain about the company.
Stay in touch
One of the best ways of not only keeping a debt collection company on your side but also getting yourself out of this situation, is keeping in touch with the Debt Recovery Agency. It's best to take the bull by the horns, and to respond to all their modes of contact as quickly as you can.
FAQs
Below, we've answered some of the most frequently asked questions about this particular agency as well as some of the more common questions regarding debt collection companies in general:
What's the difference between a debt collection agency and a bailiff?
Debt collection agencies like the Debt Recovery Agency have limited powers. Bailiffs, on the other hand, have the power to seize your property to settle whatever debts you might have.
Should I ignore them?
This seems like a tempting option, but we strongly recommend against ignoring any contact from the Debt Recovery Agency. Ignoring them could result in them escalating matters and getting bailiffs involved.
What happens if I don't pay?
The argument can be made that we must all pay our debts. If you don't, however, the debt collectors could take legal action and invoke a County Court Judgment – or they could put the bailiffs on your case.
Can I complain?
The Debt Recovery Agency are members of the Credit Services Association (CSA) and abide by their stringent Code of Practice, and they are also authorised and regulated by the Financial Conduct Authority (FCA), which means that they have agreed to behave in a certain way. If, however, you feel that they have behaved in a disrespectful manner, you can visit the 'Complaints' section on their website, where they offer information about escalating your complaint.