It is possible that you won't need to pay Moorgate Debt Collectors!
Do you feel like Moorgate Debt Collectors are hassling you about outstanding debt you owe? Are you unable to make payments to the outstanding debt, and not sure where to turn next? Are they even going as far as to say that they will take you to court? If these sound familiar, or you are facing any other issues with Moorgate Debt Collectors, it is entirely possible that you might not even need to pay this debt!
It's not your fault. Complaints to the Financial Ombudsman have risen this year from 830 to 2,006, so it's safe to say that you're not alone.
Deal with your debt today and feel amazing tomorrow.
Who are Moorgate Debt Collection?
Moorcroft Debt Recovery specialises in debt recovery on behalf of HMRC. They collect self-assment debt from individuals and businesses and are registered and regulated in the UK. Some of their other clients include NPower and Virgin Media.
Don't worry, here's what to do!
You could get rid of debt collectors by writing off your debt. I've put together a 4 question debt calculator which will tell you if you're eligible:
Read what to do if you can't pay back your debt.
Why would Moorgate Debt Collection be getting in touch with you?
Debt problems are a big problem these days, and some people are in a dire situation with respect to their finances. You can find debt collectors in different forms. There are those who work as part of the creditor (the company you owe the money to), and there are also independent debt collection agencies. Some sole traders even operate as debt collectors.
The business model is the same with these companies. The creditor who you have the original debt with, will sell the debt onto the debt collection agencies. This is usually because they are fed up chasing it themselves, and getting nowhere! The debt collection agencies purchase the debt for a small fee, much less than the face value, which means that as soon as the have recouped the initial costs, they start to make a profit. You may be suffering financially, and be in an extremely desperate situation, but you are unlikely to get any sympathy – they've heard it all before and don't particularly care – as harsh as that may sound. Find out what to do if you can't pay back your loan.
Is this really your debt?
If you don't recognise the debt, or you think you might have already paid it off, it would be worth checking and making sure it actually belongs to you. If you don't recognise the value of the debt, it is probably because there has been charges and interest added. However, you should always check and ensure it is correct.
You have the write to contact Moorgate Debt Collection and ask them to send you the original credit agreement, or a copy of this. If they refuse to provide this or they don't have it, you are not under any obligation to pay any money to them. There is even a chance that you could receive a refund. See my most popular post for the guide on how to get a refund.
Find your best debt solution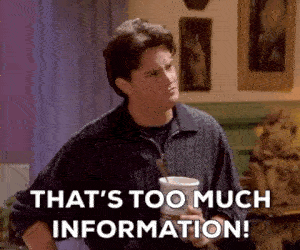 Is all this information starting to feel overwhelming? Don't panic! I've put together a 4 question debt calculator so you can quickly and easily find the best solution for you. Answer the four questions now.
What if you can pay?
If Moorgate Debt Collection have been able to provide you with evidence that the debt is yours – and you can afford to pay it, it would make sense to do so. It is important that you don't leave yourself in a situation where you are unable to pay your other debts though. If you have the money available, you should pay it, if not, you can enter into an arrangement with Moorgate Debt Collection, to make monthly payments to them, to clear off the outstanding debt.
The devastation caused by debt collectors
Some debt collectors will stop at nothing to get their money, even if it means leaving you with nothing! Don't be bullied into making payments you can't afford. Only pay the debt if it won't leave you unable to take care of day to day bills. If they are pressurising you into paying, despite knowing that you can't afford it, you have the right to make a complaint.
It can prove almost impossible to get the debt collectors called off. Victims say they have suffered sleepless nights and been afraid to open their doors in case bailiffs turn up
It can be devastating to have to deal with debt collectors like Moorgate Debt Collection on a daily basis. With frequent calls, and letters, it is no wonder that many people feel distressed and suffer from mental health problems as a consequence. Sadly, the debt support trust reported that as many as 50% of those suffering from debt problems will go as far as to consider suicide, which just shows the devastation it can cause. Debtors often feel humiliated about their situation and the constant contact from debt collectors just escalates these feelings. This is why the government were asked to step in and try and get a handle on the escalating debt problems, and this is when new legislation was brought in.
Moorgate Debt Collection and what the law tells us
The Office for Fair Trading (OFT, 2012) has released guidelines relating to the debt collection business and how they operate. In summary of these, Moorgate Debt Collection must adhere to the following guidelines:
Ensure they treat debtors fairly, and without using any aggression or coercion to get their money
Always be transparent about the details of the debt, and provide clear, accurate information to debtors at all times
Show consideration to those debtors who are facing financial hardship
Take the circumstances of the debtor into account, before taking action.
If you feel that Moorgate Debt Collection are trying to intimidate you, or even bully you into paying, you will have the right to report them to the OFT. They must tread carefully, as the OFT have the power to take their license from them, if they deem this to be a reasonable course of action.
Complaints about the tactics used by debt collection agencies and bailiffs themselves soared 77 per cent from 864 to 1,529.
If you would like to make a complaint about Moorgate Debt Collection, you can do so by using this online complaint form.
You might even find that debt collectors have said that they are working externally, but with closer inspection, they are actually part of the original creditor you have the debt with! This is deceit, and if they are found to be guilty of this, you might not need to pay the debt.
Finding out how Moorgate Debt Collection operates
You may not know anything about debt collection agencies, and this may leave you wondering how they operate. These are some facts you should be aware of.
They may receive a bonus
It is highly likely that the agents from Moorgate Debt Collection will receive a bonus, depending on the targets they meet. For instance, they may have daily, weekly or monthly targets, which if achieved, will contribute to the bonus. It is therefore, slightly easier to understand why they are so persistent. As it's their job, they will be questioned if they fail to achieve targets set out, and so, the last this they want is to come off the phone without any payment.
If you know how to deal with Moorgate Debt Collection, you will be in a much better position to be able to handle them. You should always keep in mind that the threats are usually empty. If they can prove the debt is yours, you will owe it, but you will know how to handle them better, including any poor behaviour on their part.
They use technology to keep calling you
As tempting as it may be to just ignore the call you receive from Moorgate Debt Collection, you will find that they just keep calling you. If you have ever received calls one after the other from debt collectors, as well as constant voicemails, it is highly likely they are using automated technology to call you. You may even find that the call is silent if you do answer it, as it is a form of intimidation.
If you are receiving constant calls from Moorgate Debt Collection, it would be worth taking a note of the call times and details of the call, as this could be against the OFT guidelines. You can let the agent know your intentions to report them to the Financial Ombudsman.
You will be able to contact the Financial Ombudsman by phone on 0800 023 4567 or 0300 123 9123
Why the attitude?
There is a tactic often used by debt collectors, which is when they switch attitude from being friendly and polite, to becoming aggressive. This is usually the case when they realise you are unable to repay the debt. In some cases, they may even start to become quite abusive towards you, and this back and forth might continue with each call. Sometimes debt collectors even resort to sending abusive and threatening letters, in their attempt to scare you into paying. You should know that you don't need to put up with this, regardless of how much debt you have. They have no right to treat you in such a manner. They want to get you to break down, so that you just pay the debt to get rid of them, regardless of whether you can afford it.
It is far from easy to deal with this kind of behaviour, and this is the reason they do it. They want you to pay up, regardless of how they need to do it. The main thing is to keep your nerve and stand up to them. You can also report their behaviour to the OFT using this online complaint form.
What if the debt collectors speak to someone about your debt?
If you don't answer your phone, or you fail to come to an arrangement, the debt collectors may resort to speaking to someone else about your debt. For example, they may see fit to discuss it with a family member, or, believe it or not, even a colleague at your place of work. This is a breach of both the OFT guidelines and privacy laws, so if they have done this, they could end up in trouble.
You would have the right to report such behaviour to the Financial Ombudsman. You can reach them on 0800 023 4567 or 0300 123 9123
Would they lie to you?
Unfortunately, some debt collectors will go as far as to lie to you about the situation. They do this as they are desperate to get you to pay up. They may say they are calling you from the court, or even that they are a bailiff who plans to visit you at home. They may even resort to threatening you with a criminal record!
You should not allow them to visit you, as they do not have any right to do so. If they insist on this, or they just turn up uninvited, you have the right to contact the police. You should not put your safety in jeopardy.
Don't let them get to you
As difficult as it may be to deal with debt collectors, like Moorgate Debt Collection, it is not worth letting them get to you. The behaviour of debt collectors can reach the point where you feel like you are unable to cope, even having suicidal thoughts in some cases. If you have found yourself in a difficult situation with your debt, it is important to get out of the situation as soon as you can. It is imperative that you get out of debt in a ways that works best for you and your own situation. It is possible to deal with all debt situations, no matter how difficult they may seem.
Get out of debt
If you want to sort out your debt situation, there is plenty of free help out there. There are organisations who provide one-to-one help and support, and as these are not-for-profit, you won't pay a penny. These are also commercial debt management companies who will charge you for providing this kind of debt help and support. You should use the free organisations first, especially since you are suffering from financial issues. These are some of the best organisations to consider for getting free debt help.
Citizens Advice Bureau (CAB) have experienced staff who will provide you with advice and support in getting out of debt, as well as helping support you with many other day to day issues.
Christians Against Poverty (CAP) will provide you with free help and support.
StepChange provides free online debt advice and help people take back control of their finances.
How to write off your debt
You may be able to write off your debt by entering into an Individual Voluntary Arrangement (IVA). An IVA is a formal agreement you reach with the debt collectors, and you either pay a one-off sum to clear the debt, or you pay it in monthly installments. You would usually have the rest of your debt written off after around five years. The IVA process must always be carried out by insolvency practitioner.
Find a local licenced IVA insolvency practitioner here.
Another option you may want to consider is a Debt Relief Order (DRO). You will only be eligible for this if is if you have only £50 or less each month after you have taken care of household bills. You must also not have assets over £1,000 or be a homeowner.
You can apply for a DRO by speaking to an authorised debt advisor in the first instance. You can find a list of authorised debt advisors here.
Conclusion
Although the government have stepped in to try and curb the poor behaviour from debt collectors, there are some who still don't adhere to the government regulations. The behaviour of debt collectors has led some debtors into mental health issues, as well as even contemplating suicide. Even if you are in debt though, you don't need to put up with the abusive behaviour of debt collectors – and you shouldn't. You cannot just refuse to pay them back, if the debt belongs to you, but you should be able to make an arrangement to pay in it installments, at a rate you feel comfortable with. If you feel that they are being abusive or trying to bully you, you have the right to make a complaint to the Financial Ombudsman. They could even lose their licence.
References
CONC 7.3 Treatment of customers in default or arrears (including repossessions): lenders, owners and debt collectors