Debt collectors and debt collection agencies tend to have a bit of a bad name. No one wants to owe anyone money, let alone be chased with often quite demanding letters, and debt collection agencies often use relatively unpleasant tactics when chasing up their debts. The argument can be made that we all must pay our debts, but occasionally you can find yourself in the position to beat them. Portfolio Debt Recovery is one of many debt collection agencies, and we'll go through what your next steps should be if they've been in touch.
Who is Portfolio Debt Recovery?
Knowing who is sending you letters, and why they might be doing so in the first place, is one of the most important things you can do when it comes to debt collection agencies. It's always a cause for concern when a company you don't recognise or have had dealings with in the past suddenly claim that you owe a sum of money.
We take a look at who Portfolio Debt Recovery UK is, why they might be contacting you, and what to do next.
Portfolio Debt Recovery
Portfolio Debt Recovery UK is a debt collection agency who is a part of Portfolio Recovery Associates. Portfolio Recovery Associates, or PRA group, is one of the largest debt collection agencies in the country. They are an international company, with offices in America as well, and have been active in some form or another for over 20 years.
Are they legitimate?
This is one of the most important questions to ask when you receive a letter that asks you for money, or claims you have an outstanding debt. In the instance of Portfolio Debt Recovery UK, they are very much a legitimate company.
They have a page on Companies House, and their company number is 04267803. Their registered office address is Wells House, 15-17 Elmfield Road, Bromley, Kent, BR1 1LT. They've been incorporated since 2001.
Why are they contacting me?
Debt collection agencies collect debts on behalf of many different companies, with some agencies specialising in particular industries and businesses. In the case of Portfolio Debt Recovery UK, they primarily collect on behalf of major banks and finance companies.
If you have received a letter from Portfolio Debt Recovery UK, it might mean that your account with your bank or finance company has gone into default.
Feeling like Chandler?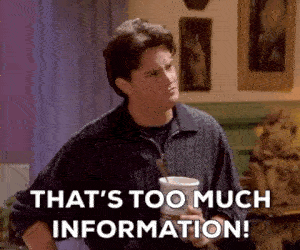 Is all this information starting to feel overwhelming? Don't panic! I've put together a 4 question calculator so you can quickly and easily find the best debt solution for you.
Answer the four questions now.
What to do if Portfolio Debt Recovery UK get in touch
So there's a brief overview of who Portfolio Debt Recovery are, and who they collect debts for. We give you some tips on what to do next, and how to get to a satisfactory solution.
Be active
One thing you absolutely shouldn't do is ignore Portfolio Debt Recovery UK. They won't go away if you ignore their letters and phone calls, and they could well escalate matters and involve the bailiffs to try and claim your property.
Make sure you read their letters carefully, find out who you owe the debt to, and gather as much information about the matter as you can.
Contact them
The sooner you get in touch with them, the sooner you can solve this problem. This will put you on the front foot when dealing with Portfolio Debt Recovery UK. You may want to ask them if they have proof of the debt, because if they can't prove the debt, then you don't have to pay.
Follow my 'prove it' guide with letter templates and get them to prove that you owe the money.
Keep a record
As soon as you can prove that you owe the money stated, you should keep a careful record of your dealings with Portfolio Debt Recovery UK. Make sure you note down the time and the date of each letter they send and each phone call you make, and also try and get the names of the people you end up speaking to. This information can be very useful if you need to contest anything or make a complaint about Portfolio Debt Recovery UK.
Pay the debt
If you have the funds to make the payment, and they have proof of your debt, then you will need to pay. And the sooner you do this, the better, as you can accrue interest on your debt, and Portfolio Debt Recovery UK could escalate matters.
If you don't have the full amount that you owe them available, then you should contact Portfolio Debt Recovery UK as soon as you can. They might be able to come up with a Monthly Debt Payment – Complete Guide, FAQs, Tips & Moremonthly payment plan that will eventually get you back on track.
FAQs
Dealing with debt collection agencies like Portfolio Debt Recovery UK can give you more questions than answers. Below, we go through some of the more commonly asked questions about this particular agency, as well as giving you some general information about debt collection agencies.
What happens if I don't pay Portfolio Debt Recovery UK?
You could make the argument that we all have to pay our debts eventually, so it's best to try and figure out a solution with Portfolio Debt Recovery UK rather than not paying them.
If you don't pay them, they could involve bailiffs to come round and claim your property, and even petition you for bankruptcy which has a lasting impact on your ability to get credit. You could even go to court, and in extreme circumstances, you could end up facing a jail sentence too – so to avoid all these eventualities, it's best to pay them.
Can Portfolio Debt Recovery UK visit my home?
You may think that you can get away with your debt. Unfortunately, these debt collection agencies have your address, and if they believe that there is an undue reason for them to visit your home, they will do exactly that. However, they cannot force entry, so you don't have to let them in if you do not wish to.
Can I complain?
Debt collection agencies can be renowned for being pushy and using tactics that are quite unpleasant. So much so, there were a series of rulings bought in to regulate their behaviour. If you believe that Portfolio Debt Recovery UK has behaved in a disrespectful manner, you can either make a formal complaint to them or reach out to the Financial Ombudsman Services.